Audie Jones
My First Trip To Miyazaki
Miyazaki is a city in the south of Japan. Several of the NPB baseball teams have spring training facilities down south b/c of its mild weather during February. (When I landed in Tokyo it was around 35 degrees!) Check out its location here:
Everyone was wondering why I left to go to Japan early. The reason being that my husband was in much need of some TLC, and although he would not admit it, I knew that I needed to get out there to help him with this transition :)
I flew from PHX --> LAX --> HND (Tokyo) all on American airlines. Once I made it to LAX, I went to a gift shop to pick up a key chain for my son August who requested a few key chains as gifts. I went into my backpack, and looked in my fanny pack where my wallet was, and what do you know, I FORGOT MY WALLET BACK IN ARIZONA!! I was more so mad b/c I never do shit like this, such a rookie mistake! But I took a deep breath, and thought quickly... LAX is totally tech savvy and I bet I can pay for any necessities on APPLE PAY. Once I confirmed my suspicions were correct: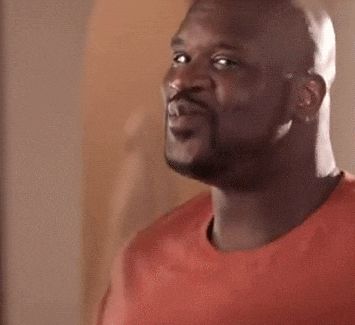 So anyway, here is a picture of the business class seats in American. I would give it a 8 out of 10 in terms of comfort. It lies down flat like a bed, but it was too hard and the blanket was just ok. I was cold AF for the first few hours. *(Sidenote: Nothing has been better than Singapore airlines, their seats fold down into a bed, they have a mattress pad, a quilt, and a down blanket. Oh yea, and like 3 different pillows! They didn't ignore any detail.)
Everyone has their pre-flight rituals. Some of my friends take drops for anxiety, some people (like Adam) enjoy the pre-take off complimentary Champagne. For me, the first order of business is:
Yes, yes, lysol wipes for the win! No Coronavirus up in my area!
Next, it was time for entertainment. Entertainment helps to kill time when on a 11.5 hour flight. First I finished the book I was reading (book #4 of 2020) called Black Water Rising, by Attica Locke. Then, I put on this movie, that I thought would be something easy to fall asleep to, but it ended up being super cute and easy watching. So I hung in there until the end before dozing off...
I have to give American Airlines a shout out b/c I was super impressed when I went to their entertainment section and saw this....
So under Black History Month tab, I found this amazing movie called "The Last Black Man in San Fransico". It was about this guy who was on a quest to reclaim a house that was in his family for 3 generations, but was lost due to financial hardships of his father. It brings to light the consequences of gentrification which is extremely prevalent in SF. It was very deep and moving.
Then, I napped. Mid nap, I looked over and what do you know? Outside my window and out of nowhere, I saw land!!
Yayy!
Once I landed at Haneda airport, I cleared customs, and took a 15 minute shuttle ride to the domestic terminal to catch my flight to Miyazaki. As I walked through the Tokyo airport, I began to notice some cool things:
There were vending machines everywhere full of cool drinks! Mostly teas and coffees. I always heard that Japan has more vending machines than most countries. Now in Japan for the first time, I see what all the hype was about! Later to be seen all over the streets of Miyazaki were MORE Tea and Coffee vending machines. I noticed that most of the teas in the vending machines don't have sugar, something that America could benefit from - more green tea, less soda, people!
Moving along, there was cool little displays in front of restaurants so you can see the life size examples of what the food dishes physically looked like. Lots of noodles of course. Maybe I was getting hungry but the set-up below inticed me to snap a picture:
And of course the omnipresent Starbucks...
I made it to the gate with plenty of time to spare. Until this point, pretty much everything in the international terminal had english translations. However, when I got to the domestic terminal, SHIT GOT REAL. Even the boarding announcements were in Japanese with no translations. Fortunately, at the gates, they displayed alphanumeric characters. I was assigned to boarding group 5. When I noticed a 5 followed by a bunch of Japanese characters on both sides, I made my way up and boarded without a hitch.
Once I boarded the flight of a domestic Japanese airline, I could not help but to notice that they had a book shelf of children's books. Not that anyone would DARE touch those Corona infested books (I kid, I kid...) but as a mother of two young boys, the thought of the children's book shelf was different than what you see on domestic US airlines yet very, very cool! Bravo ANA Airlines!
Finally, when I landed, I coordinated with my younger brother, Reggie, to meet me b/c if you recall I DIDN'T HAVE A WALLET! I was told that my husband, Adam, who had planned to host the outfielders from his new team (The Orix Buffaloes of Kobe/Osaka) before he knew I was coming to visit, could not meet me at the airport. To my suprise, Adam sent Reggie to the restaurant with his teammates without a translator so that he could meet me at the airport with his translator. Here was my reaction when I was walking out and noticed that Adam himself was there to pick me up. (Yes, I'm walking fast AF b/c I was ready to get TF out of the Miyazaki airport!)
From there, I was swept away, and taken right to his team dinner, to have my first experience with Miyazaki beef, and Japanese culture.
乾杯 (pronounced: Kan - pai) aka CHEERS!